Description
Smartphone Integration
Android™ Music Playback
(AOA 2.0)
Music playback via USB is possible with Android phones or tablets (version 4.1 or later). Not only does it let you play back audio files stored on an Android device*, it also supports music streaming. Use the receiver's keys to control operations such as Play, Stop, Pause, and Skip all while keeping the device charged.
*Some Android devices may not fully support Android Open Accessory (AOA) 2.0.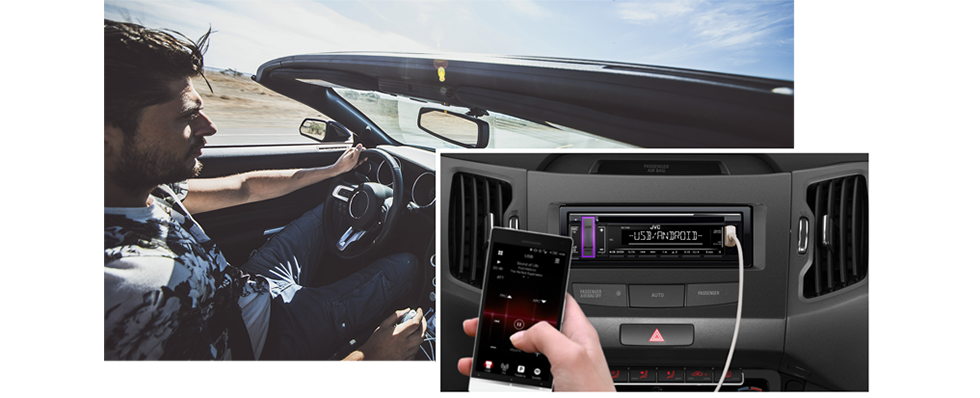 *JVC Music Play app
For more information, visit 
www.jvc.net/car/app/jmp/
Display
VA LCD for High Contrast Clear Display
Equipped with VA (Vertical Alignment) LCD panels that offer higher contrast than typical TN type LCDs. Higher contrast results in sharper images, and with a broader angle of view it provides better overall visibility too.
Variable-Color Accent Key
You can customize your own color by adjusting the intensity of RGB (Red, Green, and Blue).

French Text Display Compatible 
New
On-screen display menu now available in French.